An investment in a Renascence School International™ franchise could...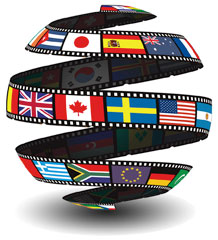 May 23, 2013
AZ Daily Sun - Joyce R. Browning

"Many entrepreneurs consider starting a small business but worry that a lack of resources and/or experience will doom their entrepreneurial dreams. If that's you, then consider franchising, an approach that thousands of people from all walks of life have transformed into highly successful enterprises."(more)
If you are passionate about providing children with the tools
to succeed in the 21st Century, you may want to consider
purchasing a Renascence School International™ franchise.
CHANGE THE LIVES OF MILLIONS!
We would be happy to schedule a time for you to visit an
existing Renascence School International™ Campus and
talk with you about what is required for you to open one
of these schools in your city.
For More Franchise Information:
850.873-6981
info@rschoolgroup.org


FRANCHISEE ACCESS